Pada minggu lepas, kita telah melihat Nintendo membawa kembali nostalgia untuk para peminat permainan dengan memperkenalkan NES Classic Edition.
Kini, SEGA turut tidak ketinggalan, dan bersempena ulang tahun ke-25 Sonic The Hedgehog, mereka turut mengumumkan konsol SEGA Mega Drive.
SEGA Mega Drive ini hadir dengan konsol yang boleh dimainkan bersama dua pemain serta slot untuk katrij, dan juga sebuah konsol mudah-alih yang dilengkapi dengan slot kad SD.
Setiap konsol berkenaan hadir dengan 80 permainan secara terbina, termasuk permainan popular seperti Sonic The Hedgehog, Mortal Kombat, dan pelbagai permainan lain.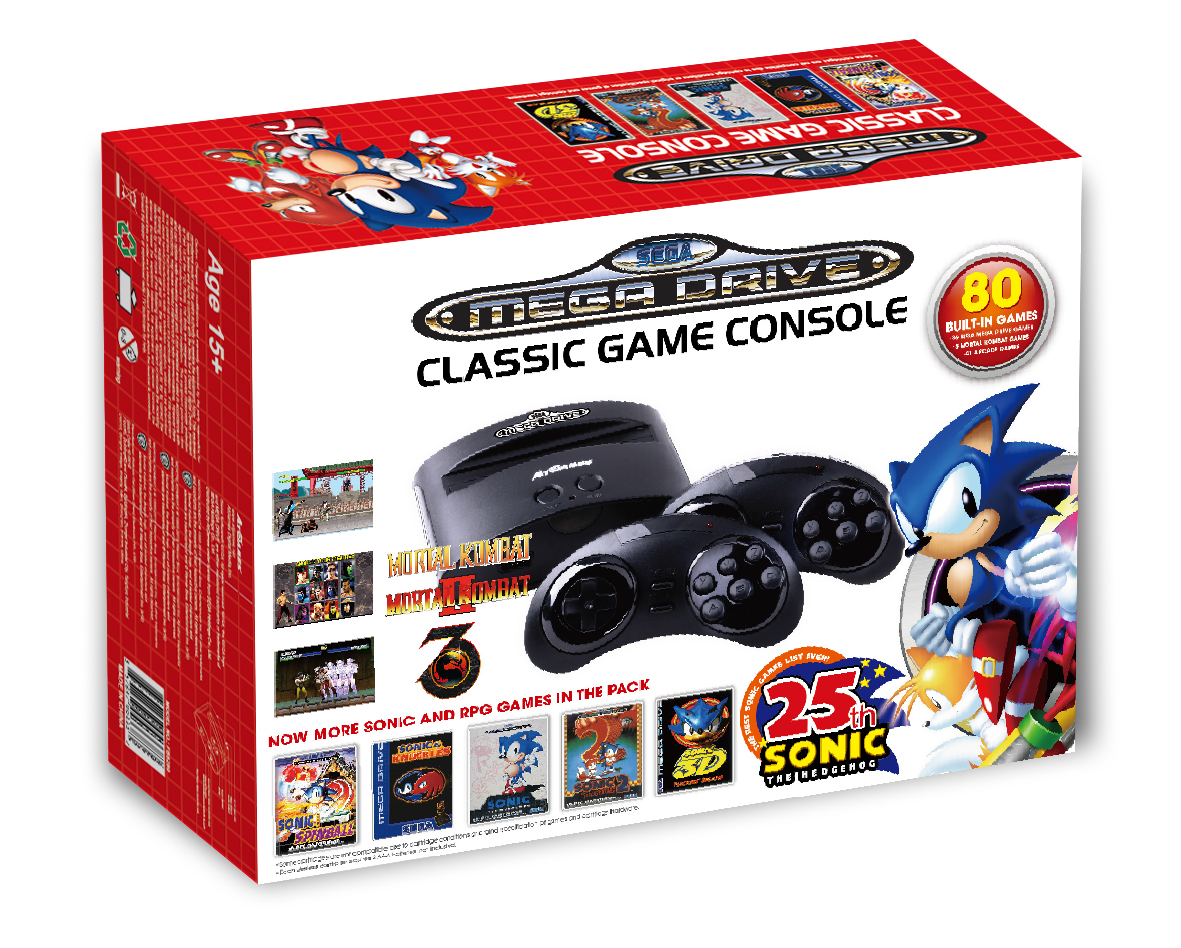 Konsol ini akan dijual bermula bulan Oktober kelak, tetapi sudah boleh dipra-tempah bermula hari ini melalui penjual di UK.
Bagi anda yang ingin mengembalikan nostalgia permainan dulu-dulu, mungkin boleh mendapatkan permainan ini.